Some really cool vintage supplies I just listed:
I'm so tempted to keep the buttons and make some jewelry with them. I just... well, I have a hard time keeping the buttons facing out and sliding down, facing the floor. If I figure it out, I might just keep 'em!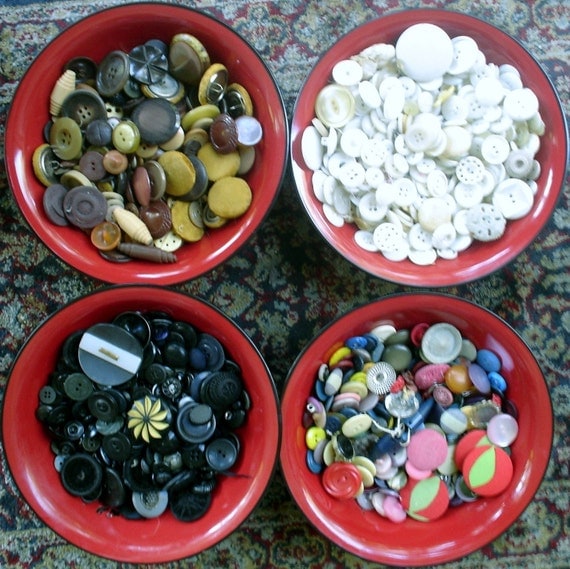 The other thing I've listed is a huge bag of vintage quilting scraps, squares and even a partially finished piece. I wish I knew all the terminology for the squares! This is an item that I'm kind of thinking I'd like to finish one day.