Sometimes blogging seems absolutely futile, but I think it keeps my writing "skills" somewhat in tact. I have so many thoughts during the day that I think I could blog about, but when I sit down to do it, they disappear. I do remember one thing from before the holidays that I thought was sort of share-worthy.


Years ago I purchased this painting for a friend a couple years ago. Initially I thought the figures were on bicycles, but when I got it home and looked carefully, I saw they were just walking. I decided to get my friend something else and just stuck the painting in my closet, where it fell on my head probably a dozen times or so. I always liked it, but it just doesn't go with my decor.


When I opened my The (Ri)Charmed Life shop on Etsy, I decided to list this. I could tell it was at least 20 years old, but after hours of research I could neither lock down a date range or even an artist. I listed it anyway and hoped someone else would be drawn to it the way I was.
About a month after I had it up, I got an email on Etsy from someone who recognized the painter's signature and style. Turns out this is by by artist Alfred George Morgan and dates around 1900.He's actually fairly well known in the UK. He was a painter of still life, dead game, fruit and flowers, genre, portraits, landscapes, historical and scriptural subjects. He exhibited from 1862 to 1904, at the Royal Academy from 1864 until 1904, British Institution, Suffolk Street, Grosvenor Gallery and elsewhere. Titles at the Royal Academy include: 'The Young Pretender', 1864, 'A Dead Pheasant', 1867 and 'Return of the Prodigal Son', 1902. Two of his paintings 'Cat and Dead Pigeons' and 'Part of the Ruins of Whitby Abbey' are in the Victoria and Albert Museum.
Pretty cool, right?! I love when someone on Etsy is able to give me more info on something. I mean, I do do lots of research when I list an item, but sometimes there's just too few clues to entirely know. This painting is another one that the artist was identified by an fellow Etsian. She's by Jessie Willcox-Smith, the fabulous illustrator.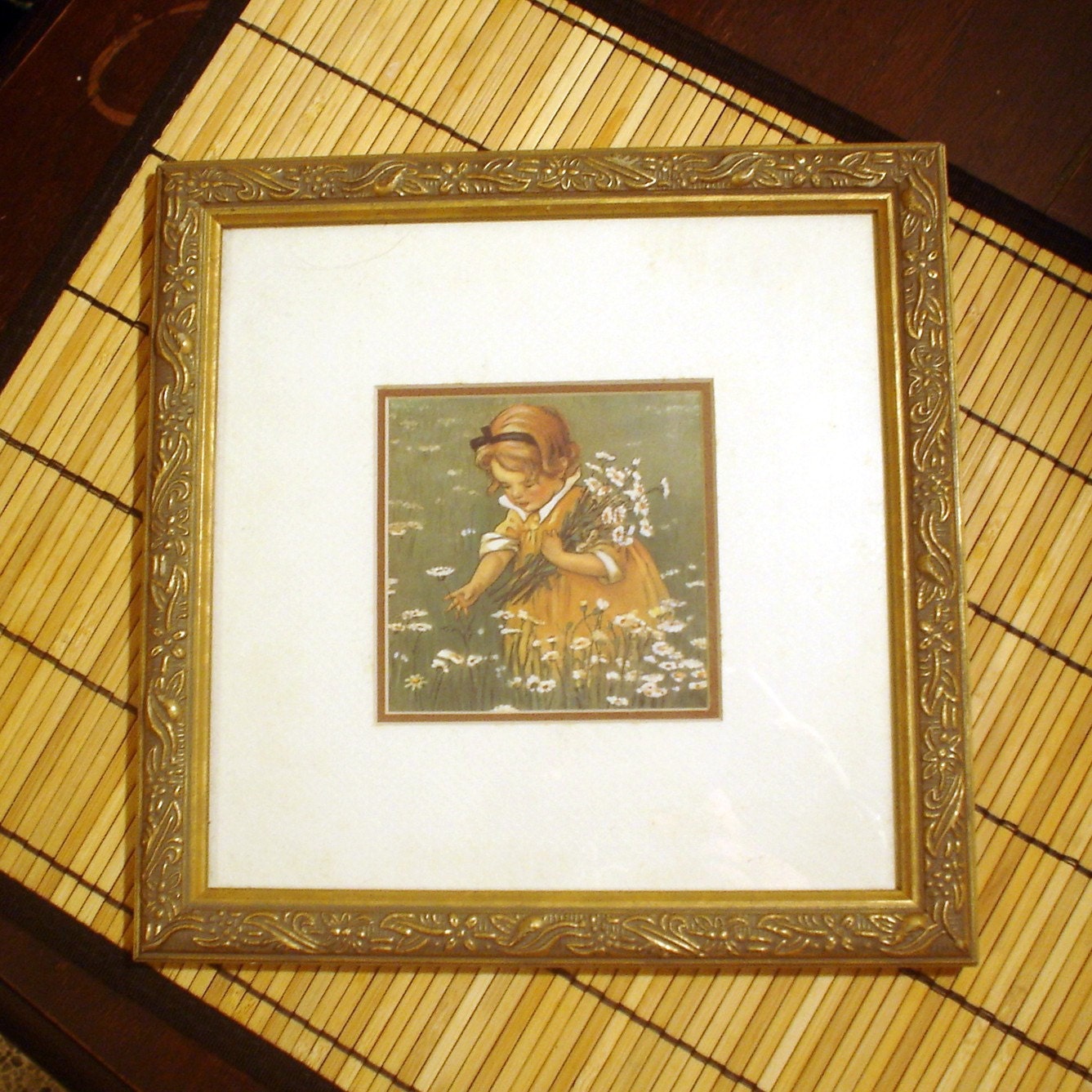 PS- You can click on either painting to go to see their listings.